Description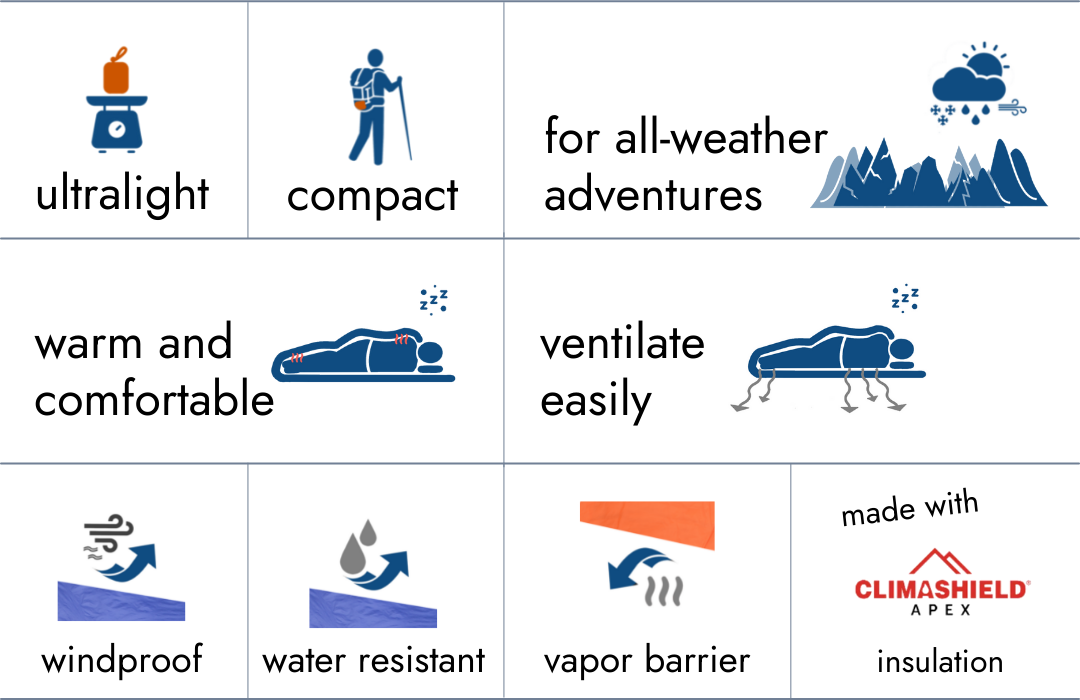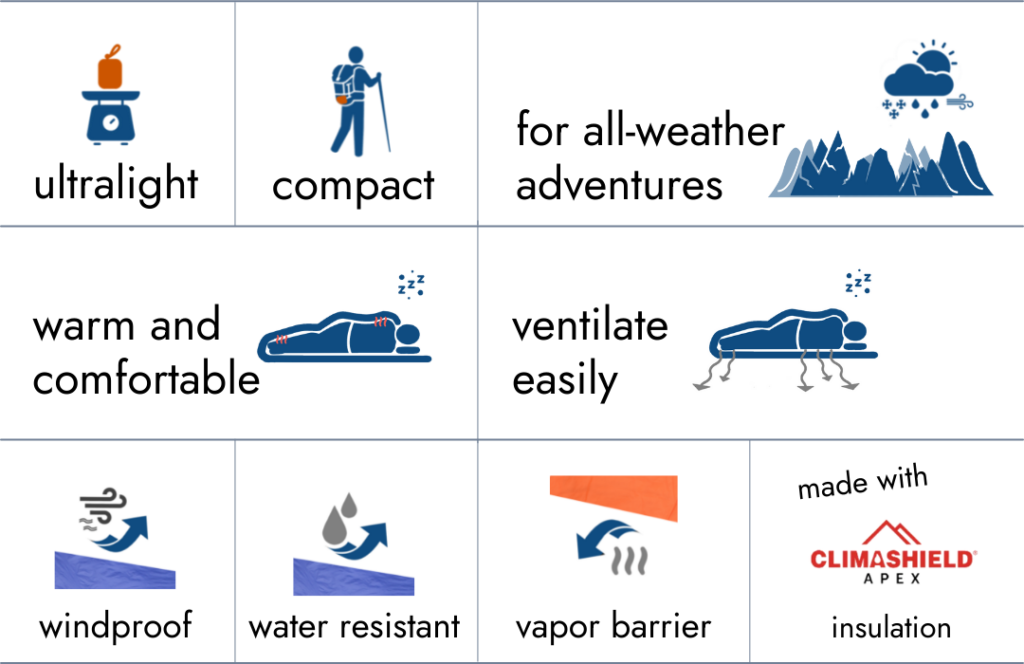 Design
Designed by hikers in the Himalayas
It's ultralight, compact and versatile.
Tried and tested in cold and wet conditions, the innovative hybrid design lets you manage ventilation when things in your tent start to heat up.
Designed to let you spread out and let you sleep in any sleeping position, ideal for side sleepers
Available in 2 comfort temperature ratings (

25°F / -4°C

and

10°F / -12°C

)  and 3 size options (S, M, L).
Washable and easy-drying.
The Blue Bolt solo quilt is a sleeping system made from cutting edge Climashield® APEX insulation with an outer bivy shell and a vapor-barrier inner lining that prevent internal condensation, keeping insulation dry.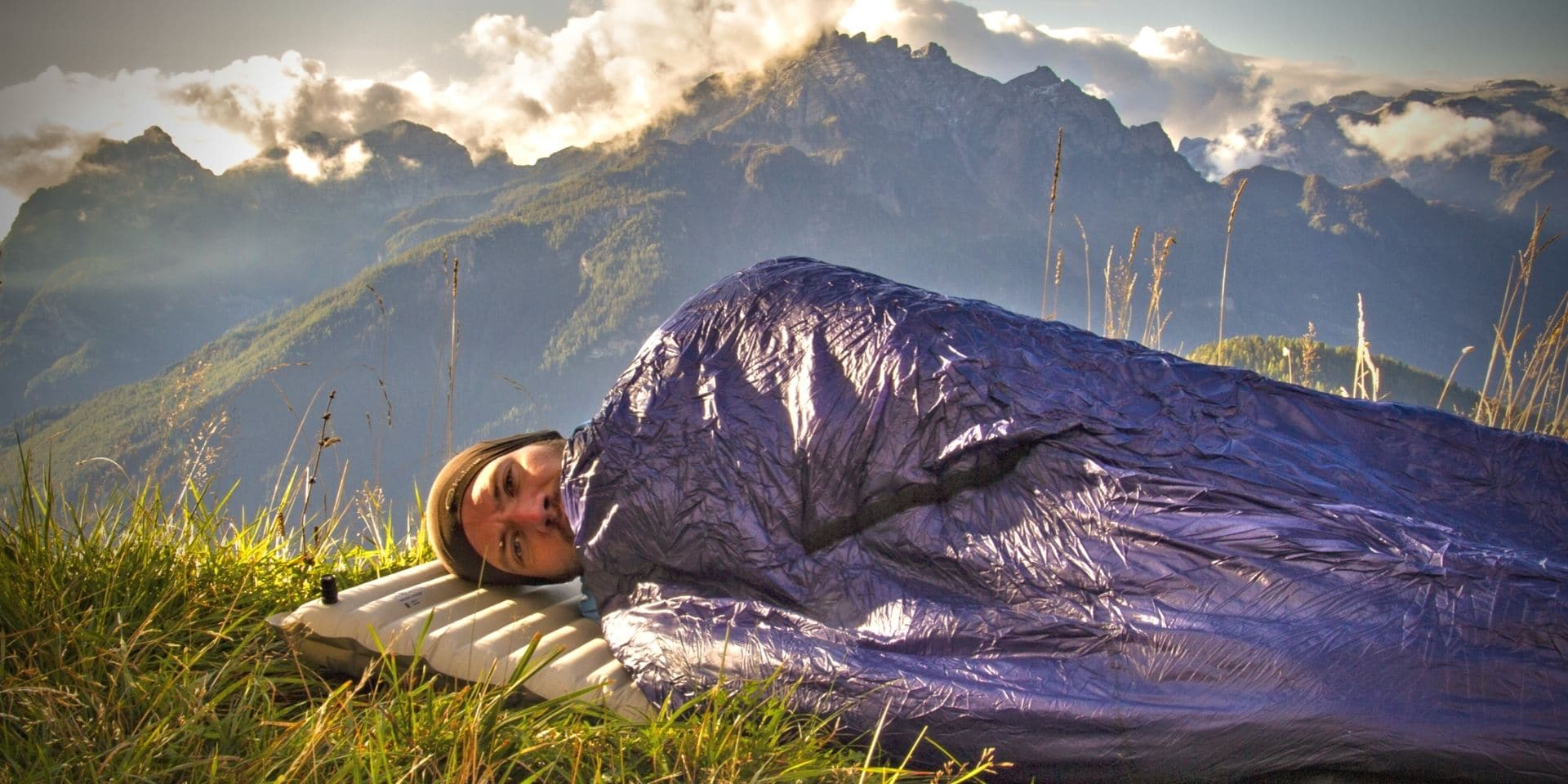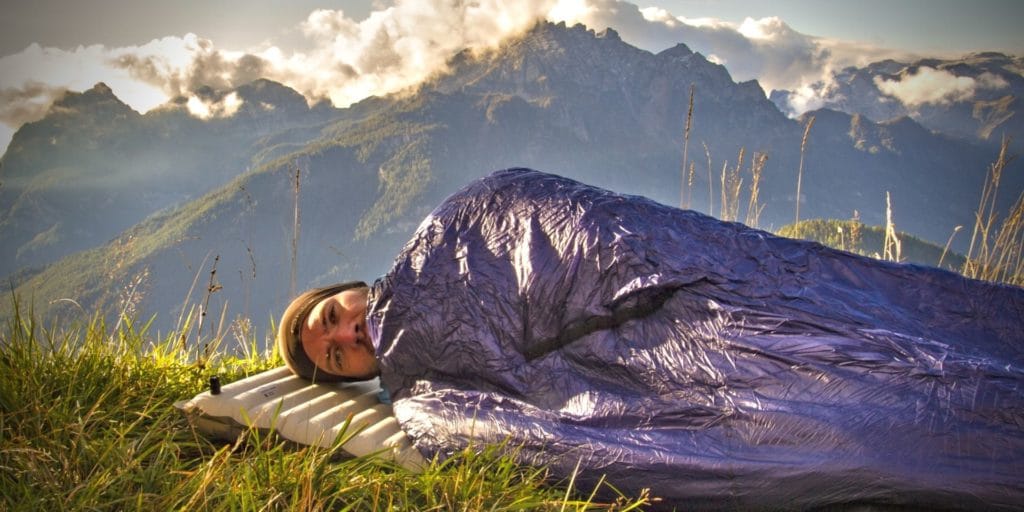 Construction
Efficient design with high performance materials
Blue Bolt Solo Quilt offers tested and proven improved cold and wet weather sleeping bag performance for better sleep outdoors.
It is made with:
a weather-proof, bivy-like outer shell,
a vapor barrier liner (vbl) and
the innovative Climashield®APEX insulation.
Using these materials, the insulation is protected from moisture and windchill, and your quilt maintains its thermal performance – keeping you warm and comfortable wherever you are, whatever the weather.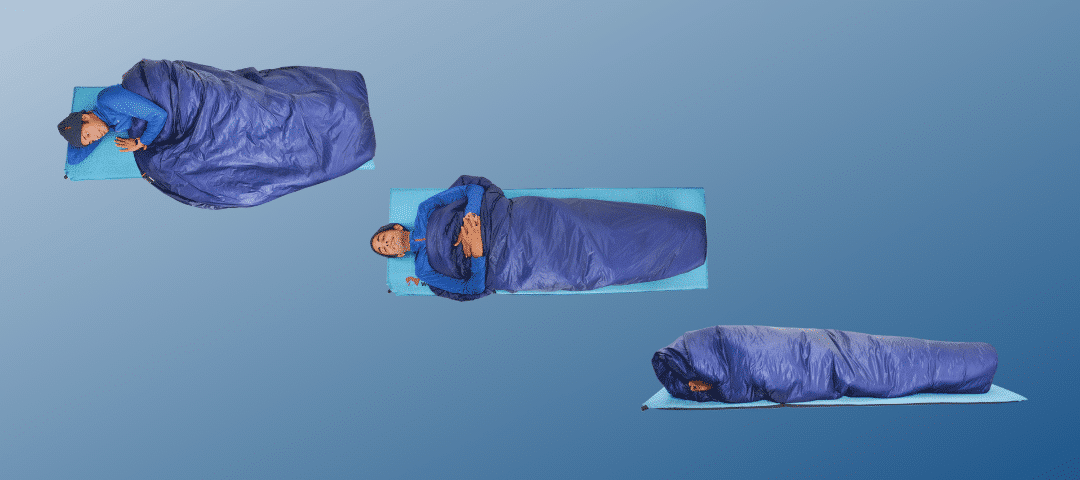 Comfort
Sleep in any position you want
With the Solo Quilt, you can sleep on your back, on your side or any way you want.
The Solo Quilt hood has an extra length that extends beyond the shoulders and neck, and the simple contour design makes it easy to wrap the quilt around your body or head. It keeps out drafts and allows you to comfortably cover your head no matter how you sleep.
Multi-function
Can be used as a blanket to wrap around when just sitting out at your campsite
Remove the central zipper and use to to wrap around, easily put it on or hang it on your lap, so it's also useful even when you're not yet going to sleeping but want a soft warm layer to snuggle in, before calling it a night.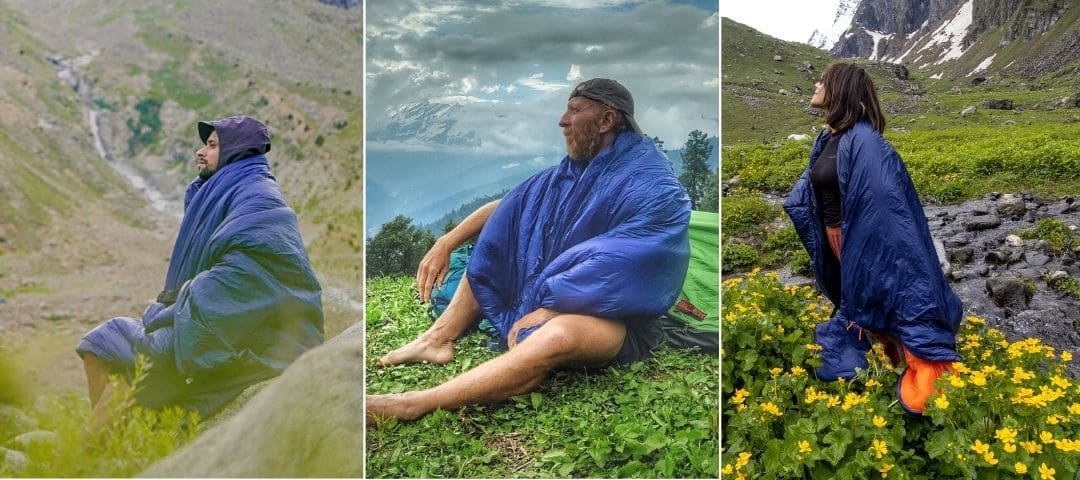 Restful sleep
Pad attachment system
Attach the elastic webbing (included) to the sleeping pad. This is useful when the tent is not used when the wind is strong. It helps keep your sleeping system together.

Ventilation
Rectangular foot box with zippers by your feet
Equipped with a zipper by the feet, to provide ventilation for camping in warmer days.

Easy care
Easy to wash and quick-drying
Machine wash or hand wash using a neutral detergent.
Do not dry clean!
Tumble dry or hang dry under the sun ☀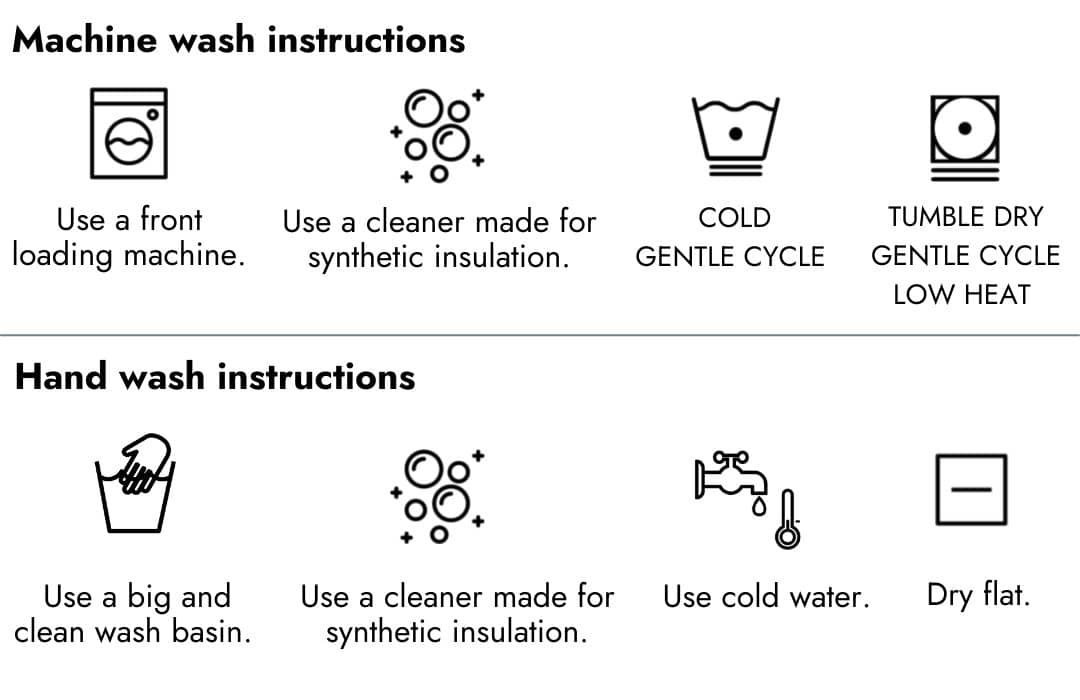 Field tested
Tested in the Himalayas
Blue Bolt's ambassador Peter Van Geit first used the Solo Quilt v1 in 2019 for a 3000 km trek across 120 Himalayan passes over 4 months.
"One of the best items in my minimalist gear set this year!"

Peter Van Geit, Ultra runner and Alpinist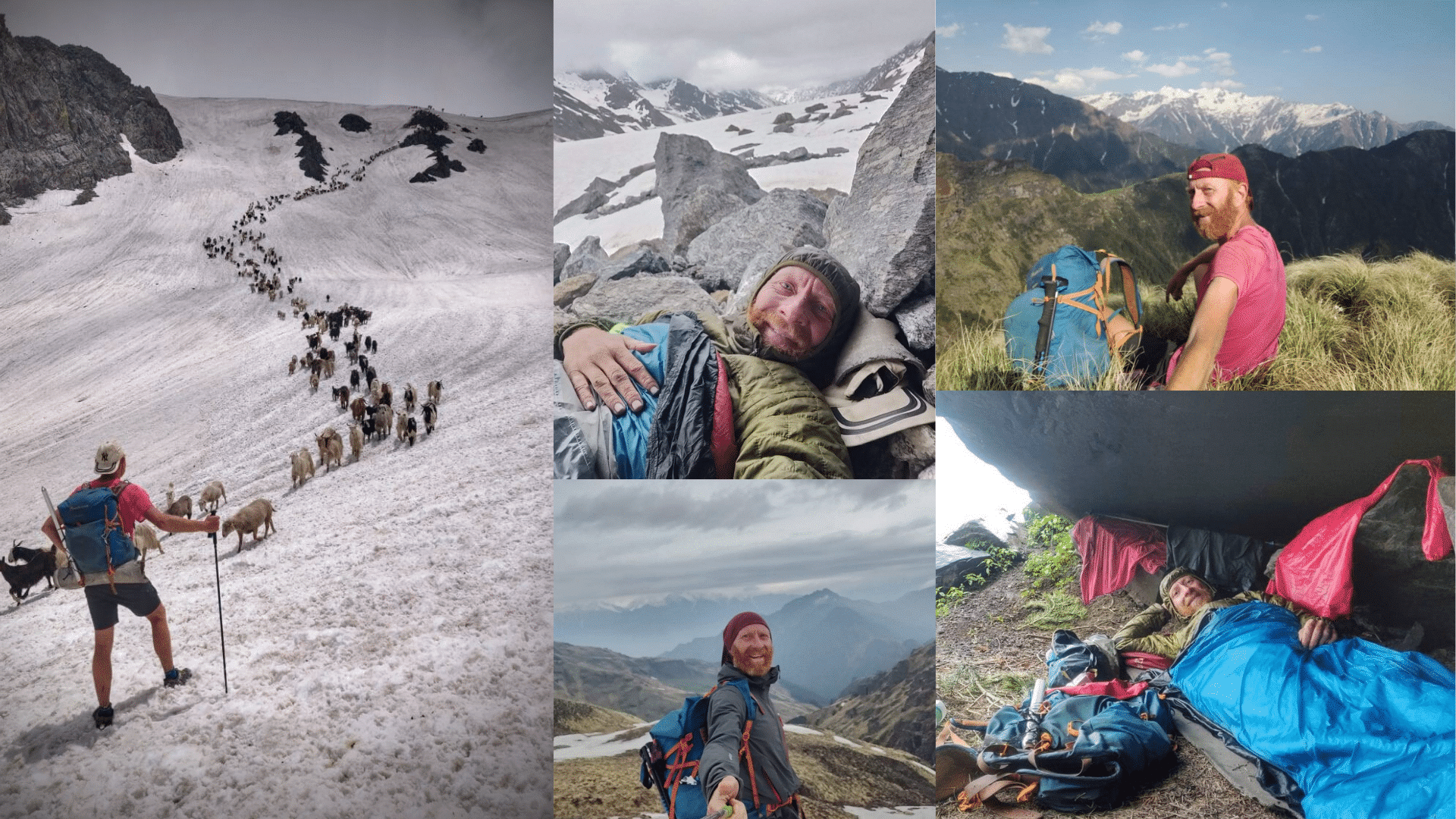 The Designer
Blue Bolt
Blue Bolt is India's first ultralight outdoor gear manufacturer making advanced gear for fast hiking and mountaineering in the Himalayas. Founded and directed by Huzefa Siamwala, the mission is simply to create very best outdoor gear products which will add help with lightening the backpack weight and perform reliable in extreme weather conditions.