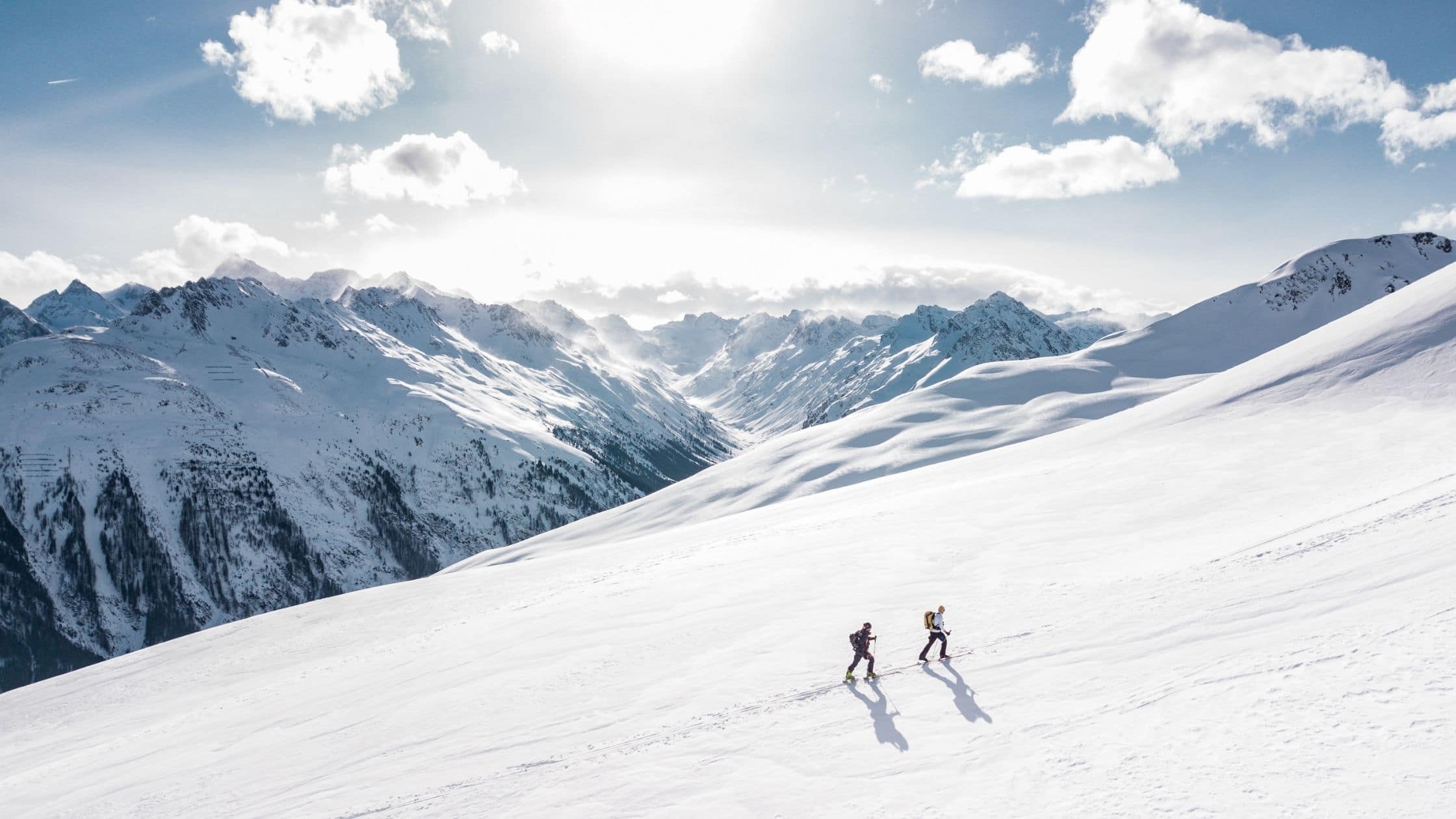 What is the problem with conventional outdoor sleeping systems?
Conventional sleeping system breaks down when put to the test in cold and wet conditions.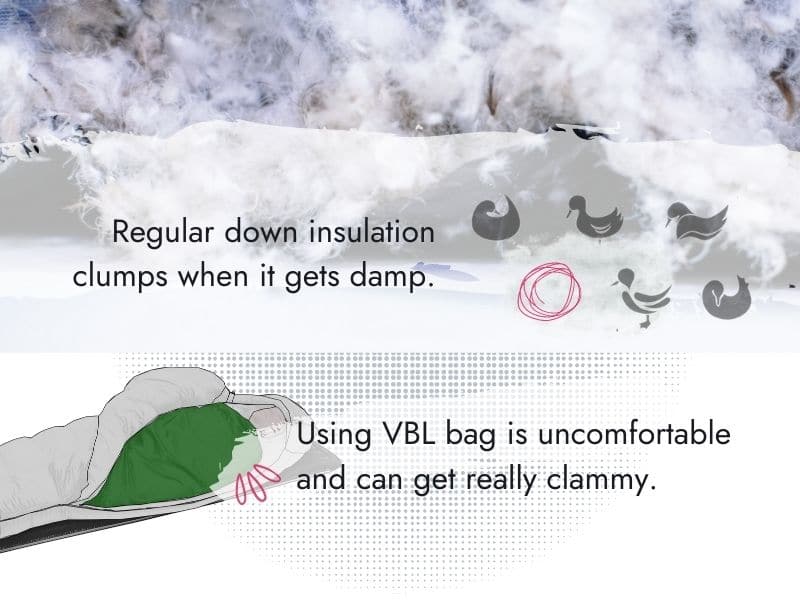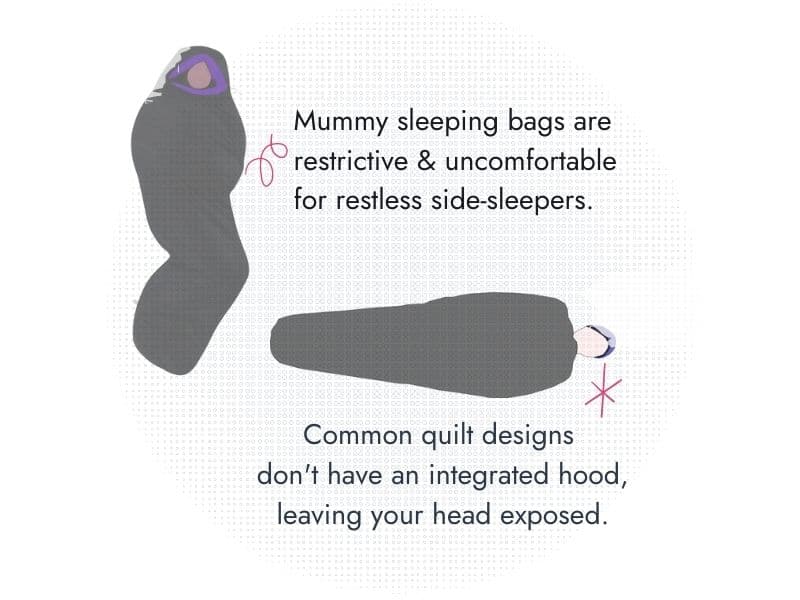 The alternative to the conventional – the Blue Bolt Solo Quilt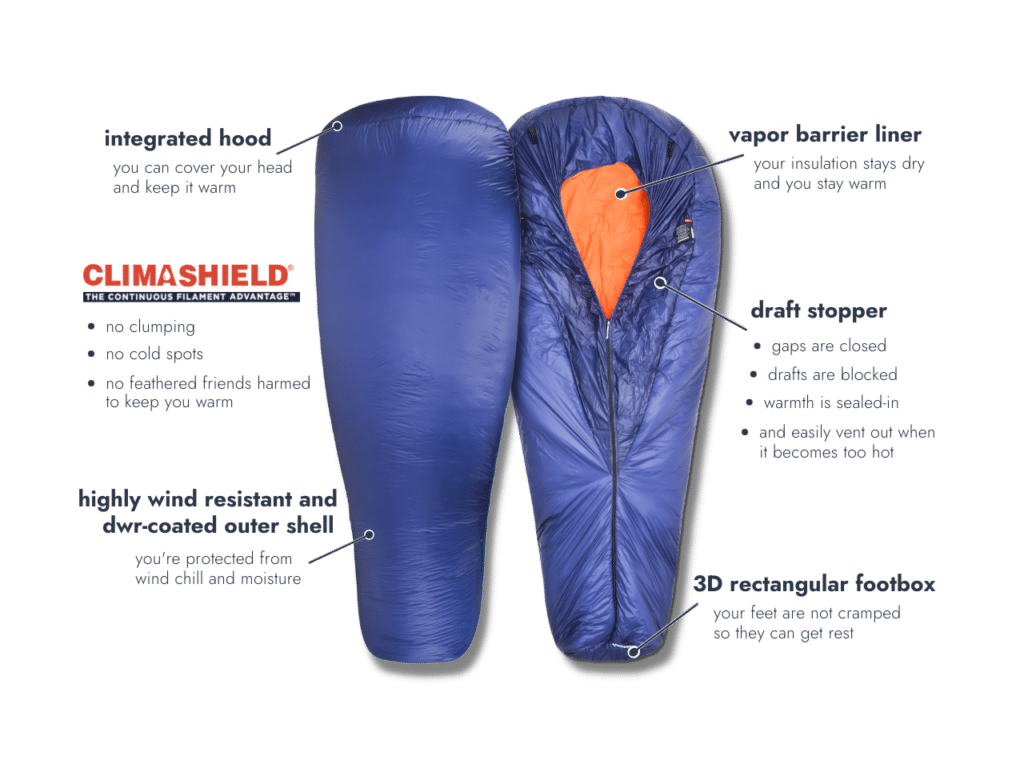 The right design
Integrated hood
Blue Bolt quilts have hoods – extra length which extends past the neck section of typical quilts.
This hood, with its simple contoured design, makes it easy to wrap the quilt around the body and over the head. It reduces drafts from coming in and allows you to cover your head comfortably whichever way you sleep.
If your head is warm, you are warm.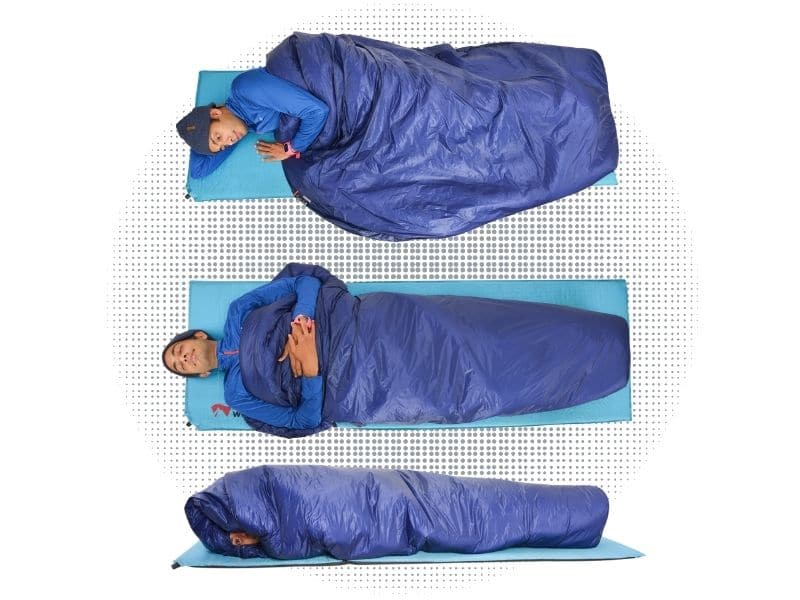 Draft stopper
The "draft stopper"— a strip of breathable, non-insulated fabric sewn around the quilt edges.
It closes off any gaps that will cause the warmth from coming out, gives better seal against cold drafts yet lets the moisture breathe out, preventing that dreaded "clamminess" feeling when it gets too warm.
3D rectangular footbox
The footbox has a tapered design to reduce extra material, making it thermally-efficient but has enough space so you can relax your tired feet as you sleep.
The Solo Quilt comes with a sewn or a zipper footbox.
Climashield APEX synthetic insulation
Climashield® APEX innovative insulation is the lightest weight and most thermally efficient continuous filament insulation on the market today.
It maintains warmth in wet and humid conditions and dries up quickly when it gets wet. That's why we chose this insulation.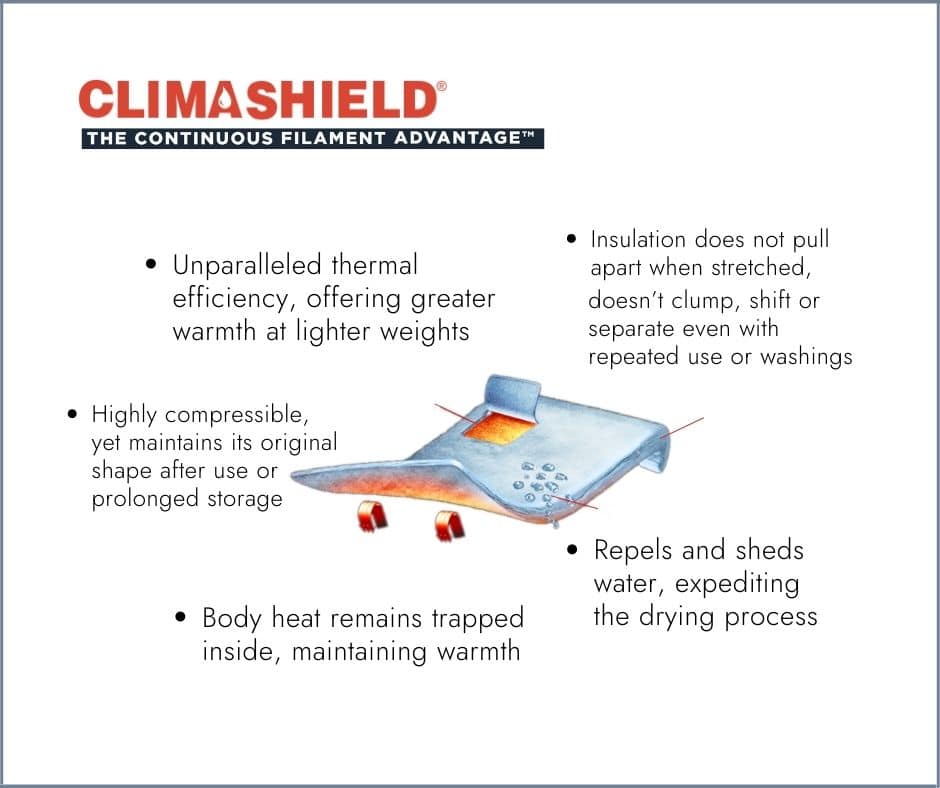 Vapor barrier liner (vbl)
The integrated vapor barrier liner prevents both insensible and sensible sweat from getting and condensing inside the insulation, keeping it protected from soaking in moisture and losing its loft overtime.
Water repellent and windproof outer shell
High wind-resistant and DWR coated outer shell gives excellent bivy-like protection from wind chill and long-lasting water repellency against rain, snow, and other forms of moisture.
Comfort temp ratings
We use comfort temperature ratings so you know what you're actually getting. This is the temperature rating at which a cold sleeper might feel comfortable.
Note: Quilts (and sleeping bags) are meant to be used together with a sleeping pad – this is the gear that provides the necessary insulation between you and the cold ground.
Stabilizing stitches (or the lack thereof)
With Climashield® APEX, which is a continuous filament synthetic insulation, there's NO need for quilting and/or use of non-value added scrims.
For other types of insulation, these are needed in order to prevent clumping and separation.
Seam sealed outer shell stitches
Starting on the latest version of the Solo Quilt (v4.0), the stitches on the outer shell will be seam sealed. This is to improved the overall water resistance of the quilt.
With the right design and the right materials put together, we want to offer a better alternative to the conventional sleep system – an alternative that works for all types of adventurers, the BLUE BOLT Solo Quilt.