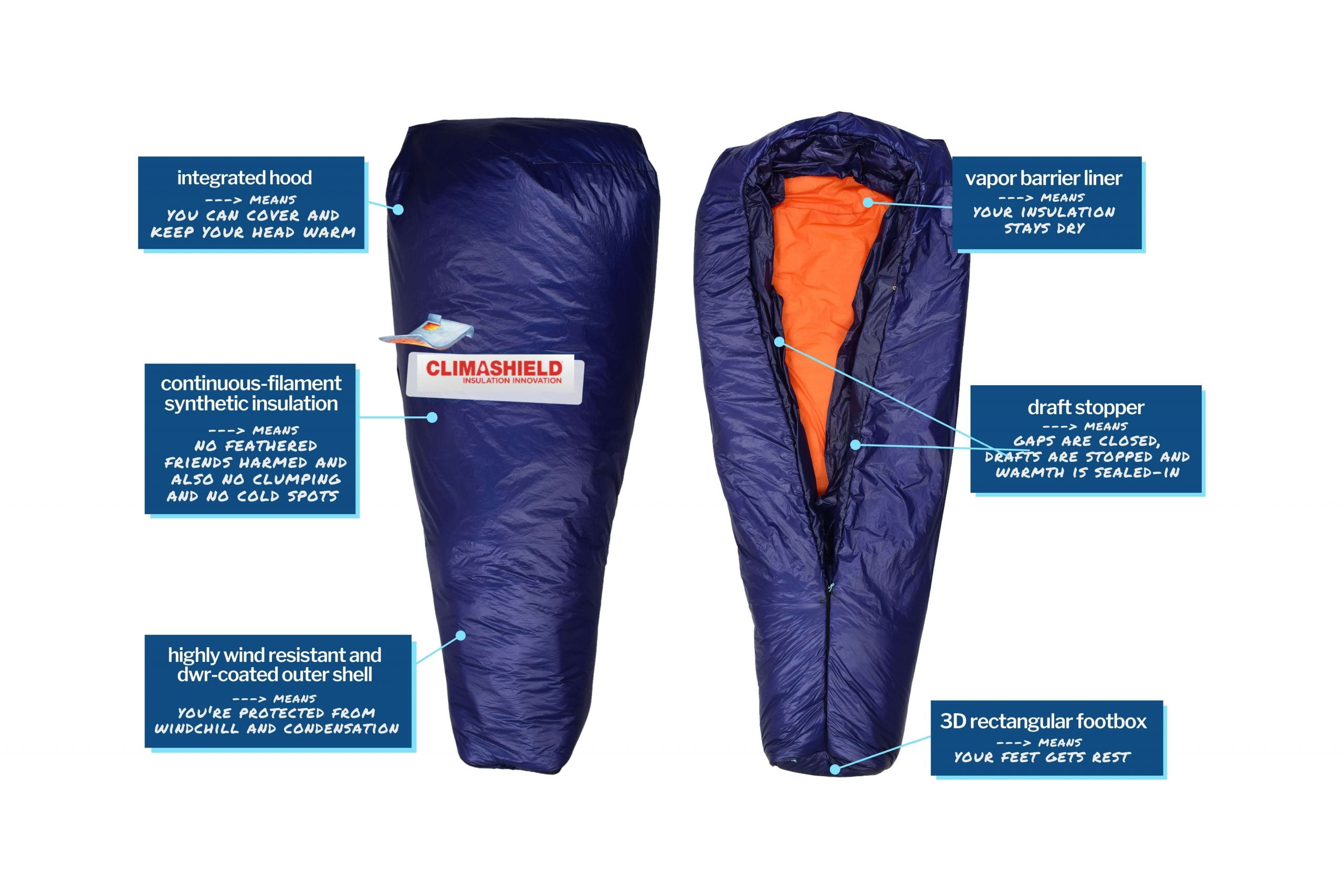 Why choose the Blue Bolt quilt?
01.
Warmth you can trust
Your sleeping system is one of your primary safety net while deep in the backcountry. So we take warmth seriously.
02.
Functional comfort
The quilt is designed to be comfortable for all types of sleeper.
03.
Customizations
We offer custom temperature ratings and sizing. Tell us what you need and we'll get it made.
04.
90 day return full refund guarantee
We want you to be completely happy with everything you purchase from us.
Blue Bolt Solo Quilt is your reliable "sleeping partner" for those multi-day excursions in multi-range of temperatures and weather.
How do you get reliable warmth?
The quilt design and materials work together to prevent convective, radiative, and evaporative heat loss.
Comfort is the 2nd half of the equation for getting you that good night's sleep essential for the next day activities.
With Blue Bolt quilts, you have the freedom to adjust your coverage as needed – ventilate on a hot night or bundle up to stay warm when the temperature drops.
Thermally efficient design without sacrificing comfort – restless sleepers rejoice!
Why use Climashield® APEX synthetic insulation?
Because it is the lightest weight and most thermally efficient continuous filament insulation on the market today.
Why use vapor barrier technology in the quilt liner?
Because it keeps your insulation dry and able to perform at its highest thermal efficiency in most challenging weather conditions.
How does vapor barrier liner work?
Vapor barrier liner (vbl) blocks both insensible (sweat that evaporates before it is perceived as moisture on the skin) and sensible sweat from getting in the insulation where it can condense and dampen it.
Added benefits to using vapor barrier liner:
Additional customization options available:
The quilt comes with a compressible stuff sack, storage sack and pad attachment system.
Note: For quilts to perform well, an appropriately rated sleeping pad is necessary. The pad works to insulate you from the cold ground, preventing conductive heat loss.
60-day return full refund guarantee
If you're not happy with your purchase,
let us know and we'll make it right.