This morning I received an email from one of my customer:
"Hi Huzefa, I got the quilt, thank you. I have a structural concern that the synthetic fill is not held by any kind of stitching together, making it easy to tear the insulation and lose the loft with normal use. Let me just return the quilt to you, it will not be used. Where do you want me to send it to?"
This is the reply I wrote back:
Hi (name),
I understand your concern about structure. You may be familiar with synthetic products (such as PrimaLoft or Patagonia jackets) which have a stabilizing stitches every 6-8 inches.
So why don't I do stabilizing stitches?
The reason there is no stabilizing stitching is that the insulation I am using is continuous filament which means that it every fiber spans across the width of insulation and cannot be torn or pulled apart. It's that strong. That is why it doesn't require stitching.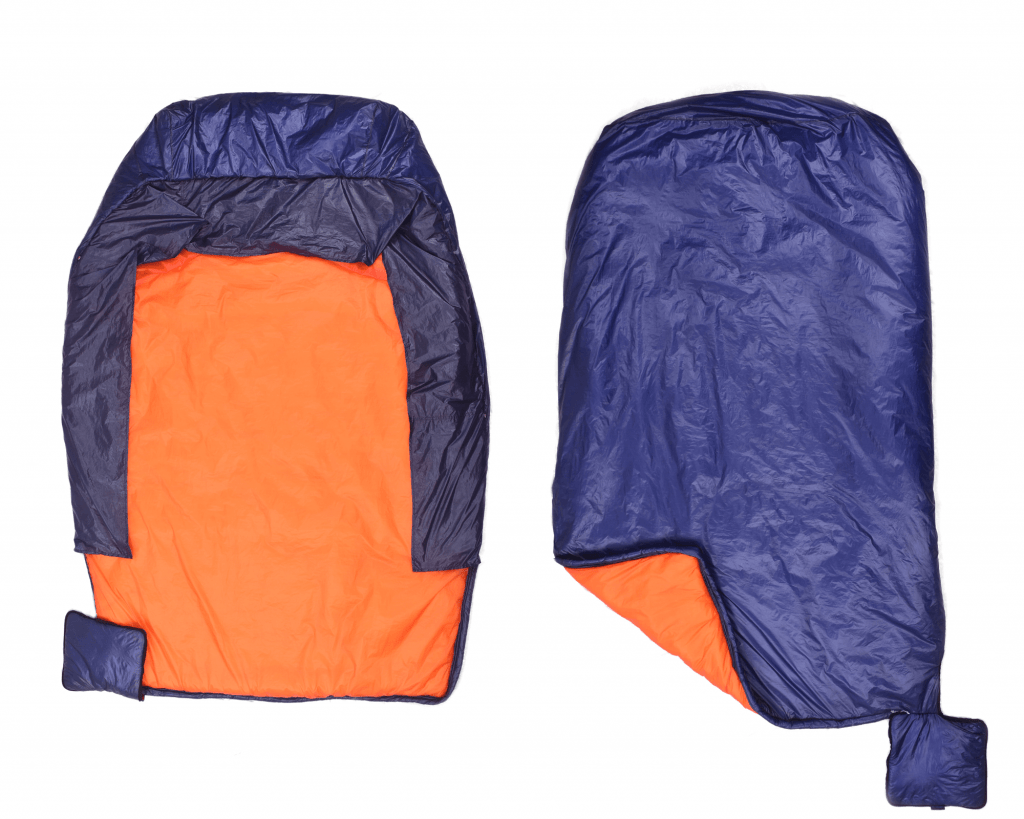 Competitive insulation technologies such as Patagonia and PrimaLoft are almost exclusively made from cut fibers, meaning the fiber strands are extremely short. This requires expensive quilting techniques and/or use of non-value-added scrims in order to prevent clumping and separation. Moreover, laundering performance is poor, significantly impacting the thermal performance and shortening the life cycle of the final product.
In comparison, Climashield products require minimal to no quilting contingent upon article design and can be laundered repeatedly with no deterioration in thermal performance.
How stabilizing stitches (and the lack of it) impact the performance of the quilt
Even though stabilizing stitches are not required, I can still do it but I don't.
This is because the stabilizing stitches actually degrade the performance of quilts in 2 significant ways.
cold spots – the loft at the stitching area is zero, which means it is a cold spot.
water leakage – stitch holes are potential areas in the shell for water to leak inside in wet conditions.
By eliminating the stabilizing stitches, I can significantly IMPROVE the performance of the quilts in 2 significant ways:
full loft – no stitching means no cold spots and the quilt achieves full loft. That means improved thermal performance.
superior water resistant – no stitching means 90% less holes in the shell for water to get in. This means improved wet condition performance.
Long-term field testing and performance 
I have done extensive field testing on the quilts over long term.
Peter van Geit used the quilt 120 nights in the backcountry. The quilt is unpacked every night and re-stuffed every morning in the sack. No tearing or reduction of insulation was observed.
A two year international backpacking trip with my girlfriend where we machine washed quilt about 12 times and use the quilt over 300 nights with no tearing of insulation or degradation of loft.
Besides my own tests, you can checkout other companies such as EE who makes quilts from Climashield APEX. They don't use stabilizing stitches either. You can also check their product reviews.
Your review and feedback is important to me
Have I addressed your concern? Do you still want to return the quilt?
You can return the quilt, no problem. But I encourage you to try it out on a backpacking trip and share your feedback. I also encourage you to machine wash the quilt (without detergent, dryer is OK) and share your feedback.
I would appreciate your review on different backpacking groups and forums.
Thank you.